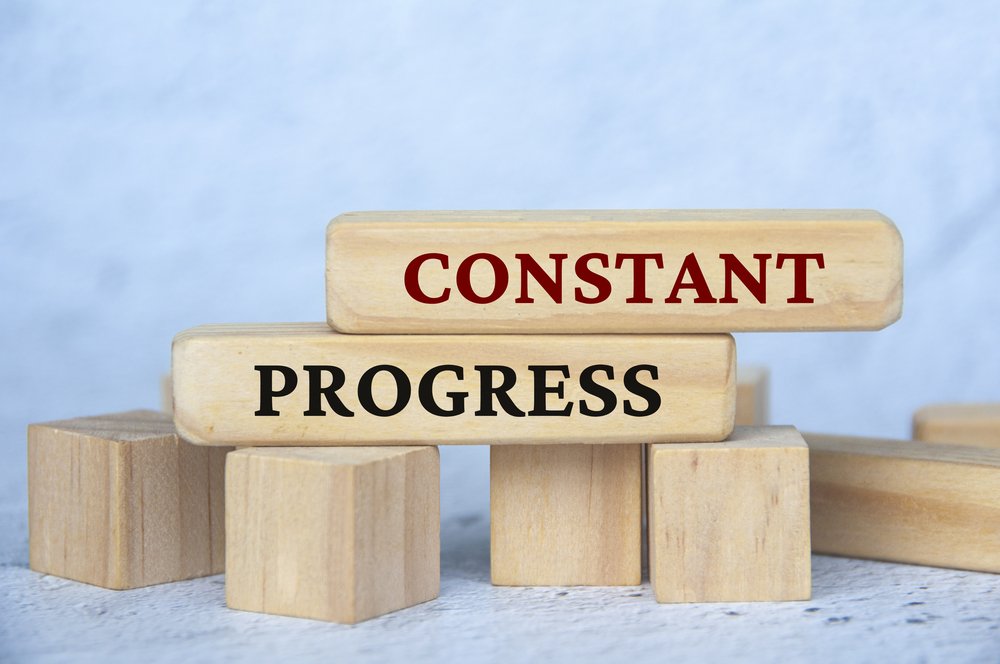 Constant progress is not a concept we easily accept & believe. Our dreams demand instant outcomes with little effort or thought. Time is never a factor when our dreams capture us. Nor is any consideration for the work necessary to achieve them.
But from where is constant progress born? Is it from discipline, focus, character, strength, courage, creativity, or 80-hour work weeks? I would argue that while these are important in different ways, there is something much more powerful as well as more difficult to do.
Constant progress is best achieved through consistency. Not through the mentality of "I did it" but rather by "I am doing it" or "We are doing it". Consistency never describes itself in the past tense. Only in the present tense. For it demands it be ongoing rather than put on a shelf to collect dust.
Consistency recognizes the value that time provides us in incrementally creating the leverage we need to realize impactful outcomes. At the same time, it also understands that time degrades our excitement for something – dissipating our desire to continue. Making it very challenging for us to provide consistent effort or focus for whatever we choose to pursue.
Being consistent is an outcome, not an input. Consistency is not a measure of how much closer we are to a desired result but rather it simply keeps track of the number of times we show up to continue to do the work. Once our direction is set, it's the number of repetitions we put in that becomes important. Each repetition gives us a chance to become better at the skills we bring to the task. Accelerating our progress over time toward our desired outcome with regularity.
Consistency is hard to manage internally. Creating processes (using a sequence of steps to work on something in a certain way) is one of the best approaches to embedding consistency into your life. Thinking through how you will do something and then doing this multiple times is a much better way to approach the meaningful outcome you desire than simply marking down how many times you did something in random ways.
It's counterintuitive to think that narrowing your efforts by standardizing your approaches can lead to more consistent effort. But it does work. Not only in practice but gives us an easier way to evaluate what we do to then see what we can do better. Giving us two opportunities in one. To keep moving us closer to the outcome we desire while giving us a path to improve how we go about doing this.
Helping us to begin to see the value of incremental constant progress even when we make mistakes along the way.